Real Estate has come a long way in recent years. The Arkansas Multi-List System, or MLS as most of us call it, is a powerful tool that Realtors use to search, find, and add listings all over the state of Arkansas. Using the MLS, a Realtor can simply type criteria into the search tool and find properties that might be what their clients are looking for. As you can probably imagine, this makes things a lot easier on us.

As for what the MLS can do for you, the client, imagine the property you want to sell being in front of the eyes of Realtors all over the state with all relevant information, pictures, and even video tours! New listings that are added to the MLS show up immediately and are often viewed by Realtors multiple times on that same day. No real estate company or agent gets shown first - everything is fair, and there are rules and guidelines that members must follow. Real estate companies often set up their websites to pull information directly from the MLS, so your property could be featured on many different websites.

When you sign a listing agreement with an MLS member (like Ozark Gateway Realty), your listing will go on the MLS and your chances of selling your home increase exponentially compared to what they would be if you signed with a non-member or attempted to sell your home on your own. This infographic gives you a point of comparison: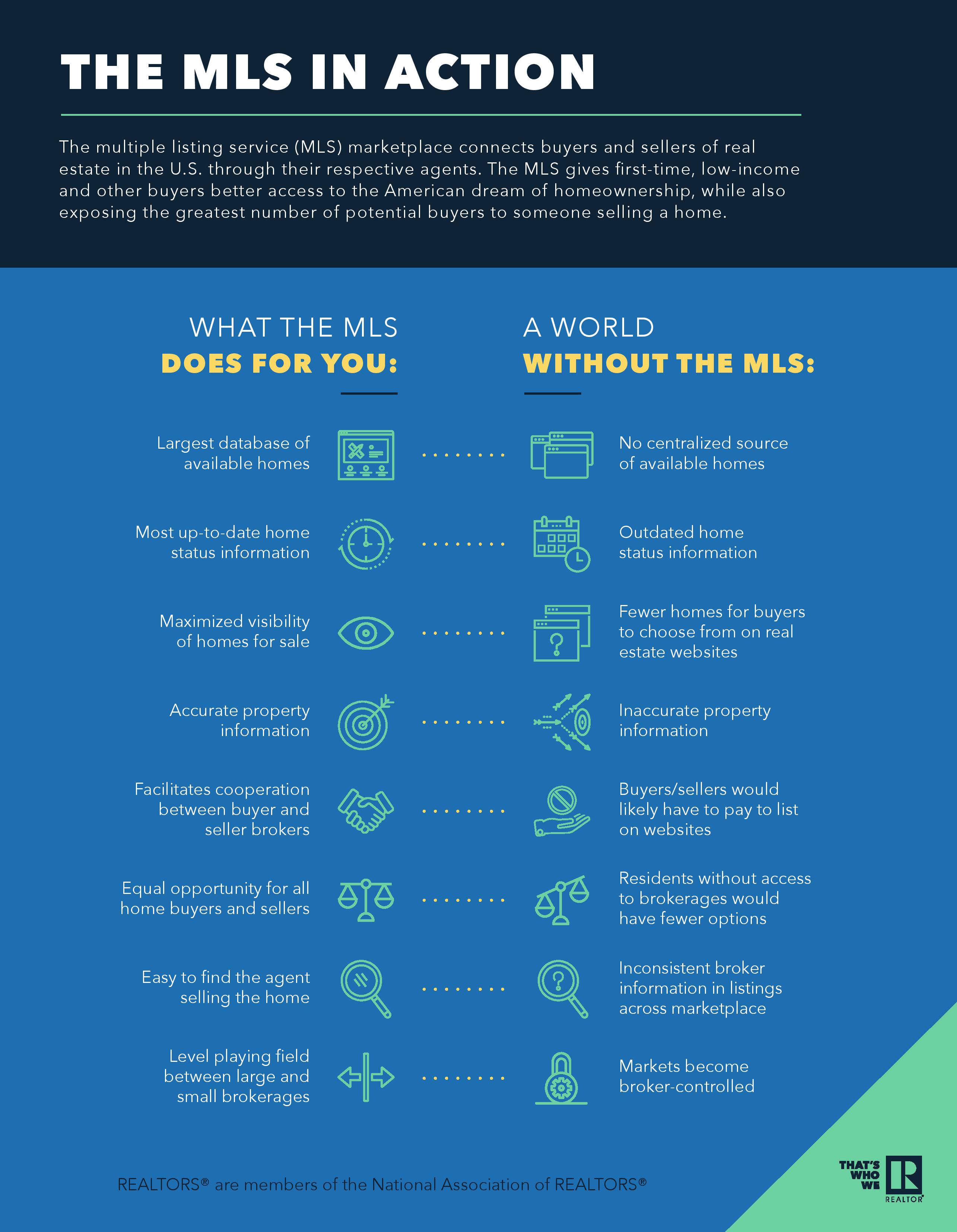 The MLS is also a great resource for clients that are looking to buy, since the search tool makes it incredibly easy to find properties that meet criteria right down to how many bedrooms a home has or what neighborhood a property is in. Realtors often upload other relevant documents to an MLS listing, such as a survey, plat, or bill of assurance. And since the COVID-19 pandemic, virtual tours are front and center. The MLS allows Realtors to add links to virtual tours so that clients can see more than just pictures of rooms.

When it comes to selling and buying property, the MLS really is a game changer. If you're looking to list or buy, choose a Realtor that's a member and reap the benefits!