Times are constantly changing, and you might be thinking about selling your home, buying a new one, or both. The decision is a complex one, especially considering the unpredictable economic environment you're living in. And buying or selling real estate is a big deal! From listing to financing to negotiating to closing, there are a lot of moving pieces that can leave both sellers and home buyers bewildered and overwhelmed.
That's why you need a real estate agent. An agent can help guide you through each step of the listing, selling, and buying processes, answering all of your questions and offering experienced, professional advice. By working with a professional agent who knows the ins and outs of the real estate industry, you'll walk away with a great experience - whether you're selling your home or buying something new.
Here are some of the key areas that an agent can help you with if you're buying a new home :
Getting pre-approved by a lender
By providing your real estate agent with some basic information about your income, savings, and debt, he or she can assist you in getting pre-approved by a reputable lender. The lender will then go over your financing options, what monthly payment amount you can afford, and what you can expect for down payment requirements and closing costs. This alone can answer a lot of your questions and take a load off your mind.
Choosing a home
For most buyers, choosing a home is a very personal and emotional process. An agent can assist you in this process by finding homes that fit your criteria, then offering objective information about each property you look at. From local community information like schools and zoning to home-specific details like condition and amenities, an agent can help you find exactly what you're looking for.
Making an offer
Once you've found the home of your dreams, your agent will research recent comparable sales of similar homes in the area to help determine a fair selling price. Based on those comparable sales, as well as other factors like inspections and repairs, an agent will then help you structure an offer and negotiate to get the very best deal possible.
Closing
Closing, or settlement, can be a complicated process. In some areas, the escrow or title company handles the closing process, while in other areas an attorney handles it. Regardless of where you're buying, a real estate agent can help ensure that everything goes smoothly.
Listing Your Home
Buying is only one side of the process; at some point, you might want to sell your home. This can be overwhelming (and emotional), and your agent can help you make good decisions to get the best possible outcome for you.
The wrong time to sell
This likely won't come as a big surprise: You should avoid selling your home during the winter holiday season. Tensions run high during the holidays and budgets run low. The result? No one's really itching to buy, and offers that do come in are often low. So as a general rule of thumb, avoid the months of December and January when selling a home.
The best season for selling
In spring, the holidays have passed, the new school year is still a while away, and gardens and other outdoor spaces tend to look their best. And while spring is the season that sees the largest amount of buyers, it's also the season when inventories are highest. This means lots of competition, so if you're going to sell in spring, you really need to get your property to stand out with effective marketing and staging.
The best day for selling
According to research, Thursday is the best day of the week to list your home for sale. By listing your home for sale on a Thursday, you can make it available immediately for weekend showings. Come Saturday – the busiest day for real estate – your home will have only been on sale for two days, which is great for attracting full-price offers. In general, the shorter amount of time your home remains on the market, the higher the offer you'll receive.
Marketing
Your agent will advertise your home, ensuring that as many potential buyers see it as possible. Your agent knows how to take great pictures to present your property at its best, and will be sure to highlight any features that could be selling points - even some you may not have thought about. Agents often publish their listings in magazines, newspapers, and social media - and they talk to other agents, who might know potential buyers. From the beginning of your listing until the day it sells, your agent will work on getting it sold.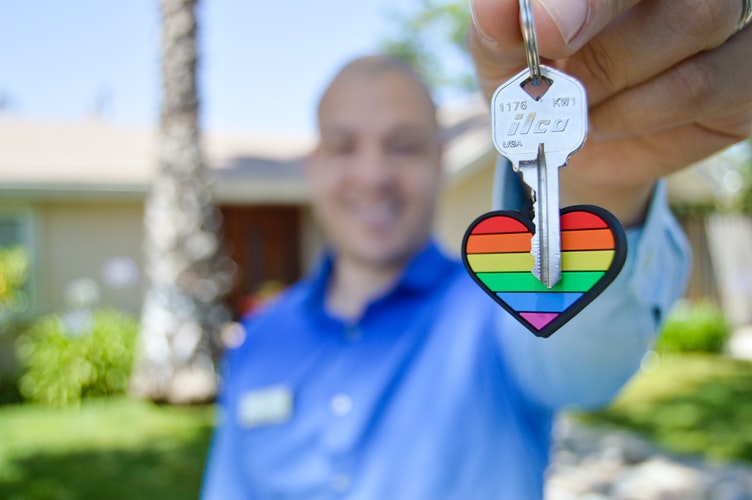 Are you ready to begin your journey? Call us!
Our agents would be happy to help you through this life-changing event. It's what we're here for!